Dominate Your Market With Marketing Support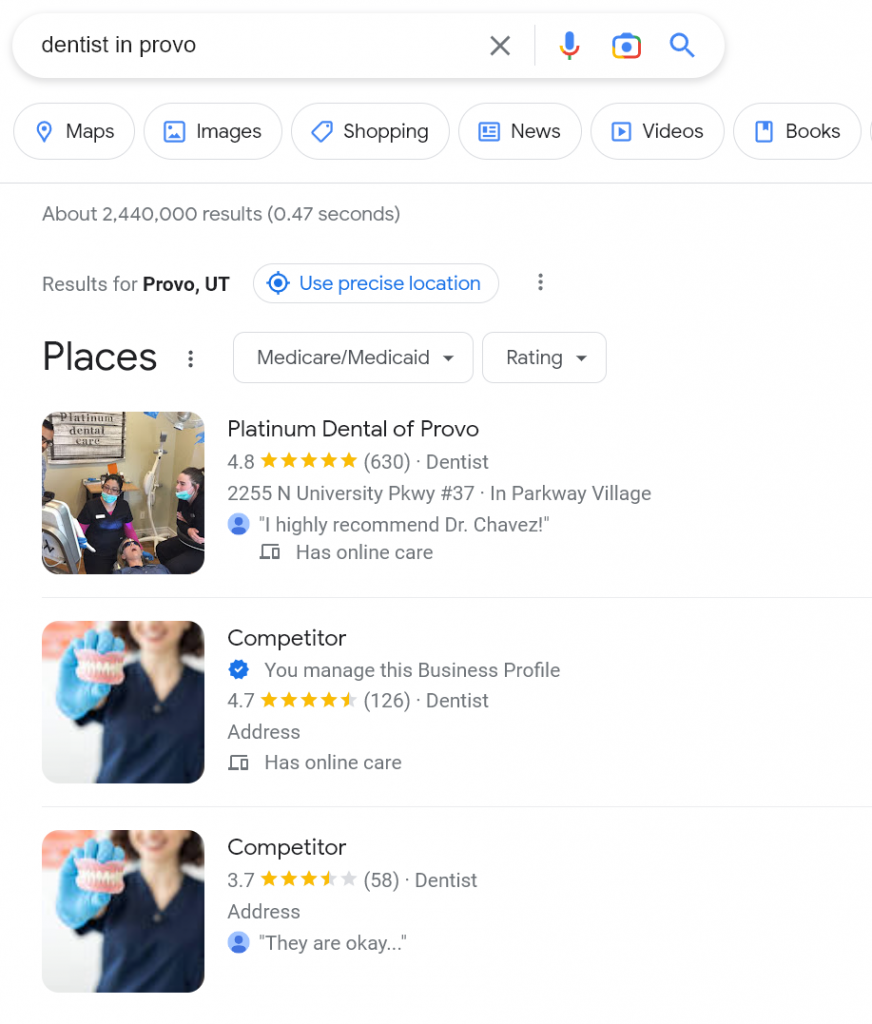 It's time to face the facts, small businesses simply can't compete with teams of marketing experts and good budgets.
And why would you want to? Especially when you can let the experts do all the work of getting your brand visible to the public with google ad words, website design, and great SEO that is guaranteed to convert leads into more appointments than you've ever seen.

There's no two ways about it, being part of a brand that has an AWESOME reputation online just can't be beat. When you have the popularity and visibility of a company with dozens of dentists and branches in every community, you get to enjoy the luxury of customer loyalty.
If your brand is strong we don't need to change a thing we just plug in our marketing team, and grow from there!
We help you get ranked organically, and also provide support marketing your locations on Adwords, Bing, and social media sites.
We help you fish where the fish are biting!